• Foundation's $700 million Greater Together Campaign gives community new opportunity for generational impact
Wisconsin's largest community fund, Greater Milwaukee Foundation, has launched the public phase of it's 2017-2023 "Greater Together Campaign", designed to advance the fund's core purpose of racial and socioeconomic equity and inclusion in the city. Through the campaign, the foundation funds housing, education, healthcare and economic opportunity initiatives, among others, and this new public phase makes donor directed contributions to the fund open to the public at large. - Milwaukee Community Journal
• The Vision Continues: America's Black Holocaust Museum Reopens
On Feb 25th, after more than a decade of delays and difficulty, the Black Holocaust Museum reopenned in Milwaukee. The Museum, which was originally funded by Dr. James Cameron, the only known person to survive a lynching, has been carried on by his son Virgil, in one form or another ever since it was forced to close due to the 2008 financial crisis. It's purpose is to accurately and evocatively display the history of American slavery and post-slavery racial oppression. Since 2012 the museum had been strictly virtual, but through contributions and support from numerous individuals and organizations in the Milwaukee community, it reopened physically on the anniversary of Dr. Cameron's birthday. - Milwaukee Courier 
Greater Milwuakee Foundation - The Greater Milwaukee Foundation is Wisconsin's largest community foundation and was among the first established in the world. For more than a century, the Foundation has been at the heart of the civic community, helping donors achieve the greatest philanthropic impact, elevating the work of changemakers across neighborhoods, and bringing people and organizations together to help our region thrive. Racial equity is the Foundation's North Star, guiding its investments and strategies for social and economic change. Leveraging generations of community knowledge, cross-sector partnerships and more than $1 billion in financial assets, the Foundation is committed to reimagining philanthropy, recentering communities and remaking systems to transform our region into a Milwaukee for all. 
Groundwork Milwaukee - The mission of Groundwork Milwaukee is to bring about the sustained regeneration, improvement and management of the physical environment by developing community-based partnerships that empower people, businesses and organizations to promote environmental, economic and social well-being.
Unity in Motion - We develop new generations of diverse, culturally competent, empowered leaders equipped with the skills, values, and relationships necessary to disrupt the cycle of segregation by building diverse, equitable, and loving communities.
Safe & Sound - Our mission is to unite residents, youth, law enforcement and community resources to build safe and empowered neighborhoods. Our vision is a safe neighborhood for everyone in Milwaukee.
Hunger Task Force - Hunger Task Force believes that every person has a right to adequate food obtained with dignity. We work to prevent hunger and malnutrition by providing food to people in need today and by promoting social policies to achieve a hunger free community tomorrow. Hunger Task Force is Milwaukee's Free & Local food bank and Wisconsin's leading anti-hunger organization.
Neighborhood House of Milwaukee - Founded in 1945 as a safe and nurturing place for urban youth, families and seniors, Neighborhood House has grown into a modern, 54,000 square-foot facility that serves more than 4,000 people annually. Neighborhood House offers an accredited preschool, child care and enrichment programming for infants, children, teens, families and refugees. Neighborhood House goals align with major community initiatives aimed at helping people of all ages combat the devastating effects of poverty.
City Forward Collective - Securing our Milwaukee's economic future and quality of life by ending educational inequity and ensuring every single child in our city has the opportunity to attend a high-quality school. We do whatever it takes to foster more great schools for the families who need them most – increasing access, closing the achievement gap, and advancing equity.
Cream City Foundation - Cream City Foundation mobilizes philanthropic resources and fosters strategic partnerships by harnessing the pride, passion, and commitment of lesbian, gay, bisexual, transgender and queer+ people and their allies to advance human rights and respond to the human needs of LGBTQ+ people in Southeastern Wisconsin. The Foundation has granted more than $1.5 million to life-affirming, life-sustaining and life-celebrating programs for the LGBTQ+ communities of southeastern Wisconsin.
9to5 National Association of Working Women - Our mission is to build a movement to achieve economic justice, by engaging directly affected women to improve working conditions. We combine grassroots organizing, advocacy, public education and leadership development to accomplish our goals. All of our work is grounded in local grassroots organizing through which we involve women in campaigns to improve public policy, and which we combine with advocacy, public education and leadership development to accomplish our goals. Our program stems from being on the front lines, seeing the needs and trends from women most affected by injustice. 
 The Benedict Center - The Benedict Center provides services and advocacy for women in the criminal justice system so they can live safer, healthier lives for themselves, their children and the community we all share.  Our services include community-based counseling for substance use disorders and mental health treatment, reentry support, neighborhood drop-in centers and street outreach. We advocate for a more equitable justice system including public health approaches to substance use, mental illness and trauma instead of criminalization.
Held at the Saint Kate - The Arts Hotel, the conference will provide a platform for women to come together and be involved in leadership growth as well as development opportunities.
Presented by Natalia Hernandez, the event seeks to examine the problems of water and environmental equity in Milwaukee and Wisconsin.
Members can nominate a local hero for recognition on their local LoveJustice.com city page!
Anyone and everyone can make an impact, and at LoveJustice we believe that they deserve to be recognized for their good, necessary work!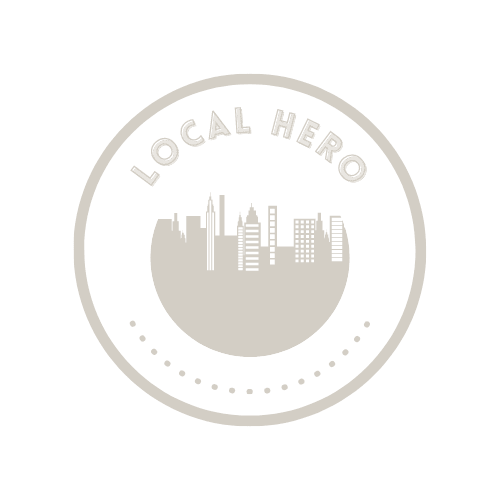 Sponsor Logos/Names/Links